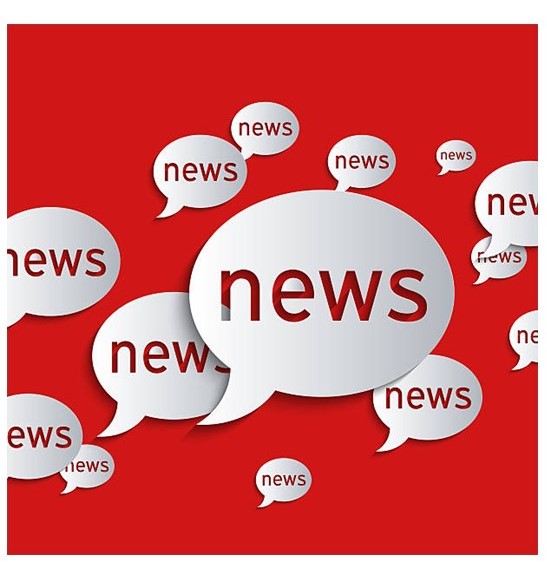 News - Stories - Ideas
Published: Tuesday, November 15, 2022 Quality Digest

How to Build a Loyal Customer Base in 2023
by Adriana Lynch

Today's consumers demand a deeper relationship with products, services, and companies.
The decade of the 2020s has given businesses—and the consumers who count on them—quite a ride. Neither tea leaves nor the best efforts of analysts could have predicted the impact that the one-two punch of a pandemic and roller-coaster economy would have on both markets and marketplaces.

Consumers have found their pockets filled and emptied. Employers have had trouble staying open and then difficulty hiring enough staff for swelling demand. Moreover, companies have struggled to get the raw materials and transportation network needed to deliver their products to a wanting public.

In this decade, consumers, already emboldened and savvier due to a digital revolution, have continued to evolve in buying habits and expectations. However, even considering recent events, these "evolved" consumers didn't emerge overnight. Instead, they have been evolving for the last two decades, maybe even more.

With so much at stake, companies that want to grow sustainably and build a loyal base of customers need to take command of market forces. And more important, they must deeply understand what drives contemporary consumer decision-making. Today, as in the past, the answer lies in insights, and digital technology has made this more efficient. However, CEOs must still have a roadmap to gather data that are at once actionable and on target.

Today's consumers demand deeper connections

Many people have heard about marketing professor Philip Kotler's four P's that guide every marketing plan: product, price, placement, and promotion. These four P's call out essential aspects needed to activate marketing ideas to reach consumers in the best possible way.

However, Kotler first published his four P's in 1967, a much more tactile and analog time when retailers had better control over their dialogue and messaging with consumers. The original four P's are now considered Marketing 1.0. According to the Kellogg School (with whom Kotler, 91, remains associated), they are "a simple appeal to homo economicus to show that a company's brand functionally offered the best value for that market segment."

However, today, consumers demand a deeper relationship with the products, services, and companies they choose to bring into their lives and support with their hard-earned money (even more so in a tight economy). The drivers of this deeper relationship can be explained by the new four P's on the block: people, planet, purpose, and profit. (Yes, profit!)

1. People

J.W. Marriott once said, "Take care of your people, they will take care of your customers, and your business will take care of itself." Employee satisfaction drives customer satisfaction. A business' customers can "feel" when employees are dissatisfied. Customers know by the tone of their voice and their energy when they call the 800 number to get questions answered when they try to have a complaint dealt with via text, chat, or by submitting questions online. The way employees feel comes across in their interactions with customers. If a company takes care of its employees, they will care of its customers.

2. Planet-friendly products

Appropriate innovation, ease of use, clear benefits, and value propositions are all critical aspects of successful products. However, this can no longer be at the unrestricted expense of our planet's natural resources. Wasteful products are getting ditched by consumers; gone are the days when the box within a box was perceived to be a more luxurious product. Instead, environmentally friendly packaging is now guiding consumer decisions, along with responsibly harvested ingredients.

Take, for example, Natura, the Brazil-born personal care company founded in 1969. Natura's mission is "to create and sell products and services that promote the harmonious relationship of the individual with oneself, with others, and with nature." With this philosophy, Natura has been responsibly using Brazil's natural resources to create its products, gathering hundreds of thousands of loyal consumers worldwide. They have become a force to be reckoned with, recently acquiring The Body Shop and Avon.

3. Purpose

Cause marketing isn't new. Recall the Dawn dish soap advertising showing that it is so mild yet effective that it can wash ducks caught in oil spills. While the company's advertising used nature to communicate the product's benefits (gentle yet firm), they also donated to wildlife conservation efforts. That's cause marketing. According to a recent study, consumer demands include that businesses have a purpose; consumers want to deal with companies that have a soul. For example, Tom's Shoes and Bombas Socks donate a pair of their products to a child in need for each one purchased. Their mission is to help children in need of shoes and socks worldwide, and they enable their mission to sell their products profitably.

Warning: Do not pay lip service to consumers, because they can see right through it. Businesses must be sincere about their support for a cause.

Consumer product companies aren't the only ones catching the purpose-driven business wave. The service industry is, too. Perhaps the most shocking example comes from the financial sector: banking. Standard Chartered Bank launched the well-received "We Are Here for Good" campaign, which explains the brand's position that a bank can be a force for good in the world. Two of the most potent advertisements in this campaign show how Standard Chartered is walking the talk regarding gender equality in the workplace (watch here) and how it's fighting the illegal wildlife trade (watch here).

4. Profit

Healthy profits are a fourth P and a natural conclusion of the 3 Ps that preceded. Nevertheless, the new economy comes with a new breed of evolved customers, and the priorities of those customers aren't the same as those of a few decades past. To capture the hearts of these consumers and retain them, businesses must dare to put Kotler's old P's on the chopping block and focus their strategy on a whole new set of new P's. Satisfied employees (People), planet-friendly Products, and a clear Purpose that inspires both how employees are treated and what products are brought to market, are currently the necessary requirements for any company to be successful and profitable.

Make the buying process enjoyable

The importance of making the in-store shopping experience as easy and enjoyable as possible can't be overstated. However, marketing leaders often struggle to understand their target customers and what they want from their shopping experience. AI-powered technology can help retailers solve this problem. By uncovering valuable insights about shoppers' preferences and tastes, marketers can create targeted offers, better recommendations, and relevant messages that resonate with their target customers.

These changes will help retailers deliver an omnichannel environment that meets customers wherever, whenever, and however they choose to shop.